RESIDENTIAL
HOMB modules make great homes. Whether designing a square cabin or a multi-story home, HOMB is a great choice. The 100 square foot module allows for a variety of different layouts that are both dynamic and efficient while creating a comfortable living environment.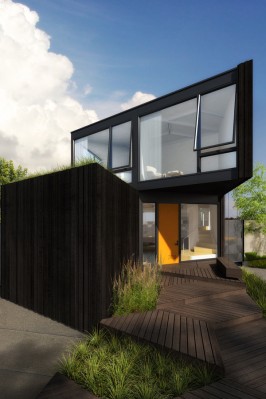 COMMERCIAL
There are a variety of commercial applications for HOMB modules.  The triangular form of HOMB modules can be configured to create unique patterns within larger buildings while responding to site-specific conditions and programmatic needs.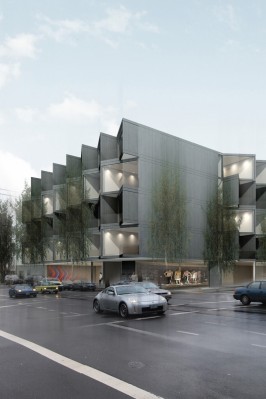 OTHER
HOMB modules can be engineered for temporary sites, allowing them to be moved to new locations as needed. This characteristic makes HOMB ideal for unique projects such as tradeshow booths and food cart pods.